Greetings traveler! Welcome to the Ginormo Sword Wiki-
A wiki on the popular flash game by Babarageo that
anyone can edit
-
There are currently 72 articles on the various creatures, items and characters that are found in the world of Ginormo Sword.

NOTICE
Do you want to help build the Ginormo Sword universe? Submissions for Non-Canon entries are now open! Make an article starting with

"Non-Canon:"

followed by the name of your story or character from the game you wish to develop.
PLEASE DO NOT WRITE ABOUT ORIGINAL CHARACTERS. Thank you.
Latest news
28 September 2016

All enemies have been completed. This finishes the main wiki as far as canon goes - non-canon entries are now open for submission.
23 September 2016

All locations, mechanics and items have been completed and fully integrated.
16 September 2016

Beginning of a massive overhaul of the Wiki to make it sound a lot more sophisticated, and to fill in entries for every aspect of the game including enemies, locations and mechanics.
Helping out
To write a new article, just enter the article title in the box below.
Not sure where to start?
Adding content
Talk and more...
Check out the community portal to see what the community is working on, to give feedback or just to say hi.
Here's what's been going on recently
Featured article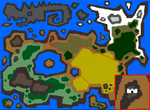 The Library is a Shrine-like structure that acts as a compendium of all the enemies the player has killed. It is located in Area 10, on a hill overlooking the continent's north coast.
There are five pages of thirty enemies each; because there are 131 enemies in the game, the fifth and final page has only 11 possible entries. Continue reading...
Featured media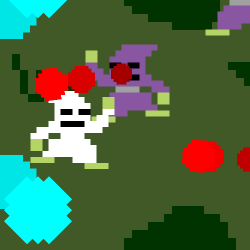 The famed elder Goblin Mabu, in the thick of battle, avoids a Cross Napalm as his underlings counterattack. Reports say that the Goblins were forced to retreat by the end of the day, but they made a fearsome stand that resulted in over 200 casualties. Picture taken September 17, 2016.